Since I just started a "grown-up job" in the beginning of June, it's been a little difficult for me to read as much as I'd like. My hours are insane – but luckily so is the length of my commute. Stay with me, I know that sounds crazy – but the two hour commute (yes, one way) means I have 4 hours of reading a day in a really hectic life. For a bookworm like me, that's a blessing.
Here's my "I can't lounge around on the beach all day but let's pretend its summer anyway" reading list:
1)
The Ocean At The End of the Lane
by Neil Gaiman. I'm an enormous
Neil Gaiman
fan – ever since I read
Neverwhere
, I've been addicted. I actually preordered the novel months ago, knowing absolutely nothing about the plot. What I did know is that it would be fantastic.
Read the review
.
2)
Vera (Mrs. Vladimir Nabokov): Portrait of a Marriage
by Stacy Schiff. I'm always fascinated by the women connected to famous men. Often, their personalities and contributions are just as important but frequently overlooked. Currently reading.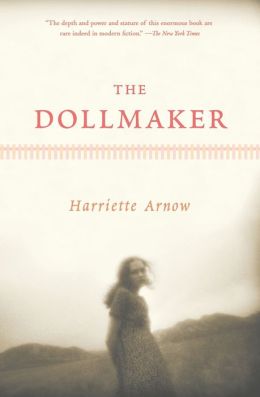 3)
The Dollmaker
by Harriet Arnow. I received this as a gift years ago, and never had the chance to read it. I felt so guilty about it (seriously, I have a problem) that it's a must-read on my list. The NYT calls it a book of "depth" and "power," so why have I waited so long? Silly Amanda.
4)
A Wizard of Earthsea
by Ursula LeGuin. Hard to believe, but yes, even a fantasy buff like me missed a seminal work of fiction like this one. It's been on my to-read list for a while, and this is the summer I finally do it.
5)
Human Dark with Sugar
by Brenda Shaughnessy. Of course there had to be a collection of poetry on my list. Last summer, I read Frank O'Hara's collected poems on Fire Island (which turned out to be an amazingly perfect fit – Fire Island was O'Hara's summer home & he took part in the thriving gay community there). This year, I decided on Brenda Shaughnessy's work, since she cites O'Hara – one of my favorite poets – as an inspiration.
6)
The Golden Bough
by James Frazer. This is one of my nerdier selections. I'm a huge anthropology & mythology buff, and this wide-ranging study of (largely inaccurate but entertaining) myths, religious rituals, and folk tales is considered an anthropological classic, if you're into that sort of thing. Like I am.
7)
Antonina
by Wilkie Collins. Wilkie Collins is considered the father of detective novels. Since I've sadly read all of his detective/mystery novels and still yearn for more, I decided to turn to his first novel. I'm a little skeptical about the novel, but who knows? I could be surprised.
8)
If You Were Here
by Alifair Burke. I've heard extremely good things about this book by fellow bloggers and once I read that it was recommended by Gillian Flynn (whose novel
Gone Girl
I loved to pieces) it was a shoo-in.
9)
A Song of Ice & Fire
by George R.R. Martin. This one is a re-read (no, it's not cheating! I promise!) The last time I read the novels was about two years ago, when I was still in DC. Now that I've finished the third season of
Game of Thrones
, I'm itching to reread this fantastic series.
10)
The Malice of Fortune
by Michael Ennis. I have a mild obsession with reading crime mysteries. I also have a mild obsession with history, and The Borgias in particular. So obviously a book that mixed the two had to make it onto my summer reading list.
What are you reading this summer? Is there a book that I should be reading? Please let me know in the comments!
Image Credits: Goodreads