While you spend your Sunday "recovering" from Halloween festivities, why not pick up one of these 5 classic horror novels? They're not just scary - they're scary good.
5. The Woman In Black by Susan Hill
Before it was a movie with Harry Potter alum Daniel Radcliffe, The Woman In Black was an unsettling novel. Some readers claim that it's difficult to "scare with words," but I wholeheartedly disagree. A talented author can build up suspense with a few well-timed paragraphs, some spooky dialogue, and an intriguingly terrifying plot. The Woman In Black takes place on the wild English moor. Off an isolated causeway sits a house with a secret – Eel Marsh House. Arthur Kipps, a lawyer settling the affairs of Mrs. Alice Drablow, the deceased owner of Eel Marsh House, finds himself caught up in a chilling story beyond imagining.
4. The Picture of Dorian Gray by Oscar Wilde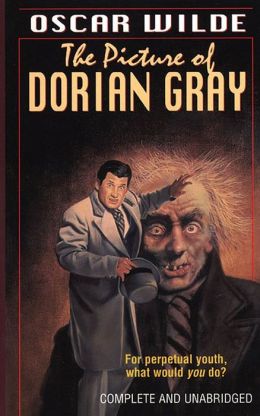 I'm a huge fan of Oscar Wilde, and this was my first exposure to this witty, sarcastic writer. A fashionable young man decides to sell his soul for endless youth and eternal beauty. The reader quickly realizes that moral disintegration is inevitable, but isn't clear until the gripping end how low Dorian can go.
3. The Lord of the Flies by William Golding
A plane full of boys crashes on an uninhabited island. When they try to govern themselves, it ends in catastrophe. While not your typical "scary story," it details a descent into savagery. Torture, murder, corpses – Lord of the Flies has the terrifying motherlode.
2. Dracula by Bram Stoker
The penultimate classic – so much so that NBC has a new show (also Dracula) with The Tudors' Jonathan Rhys-Meyers – this terrifying tale has so much to offer. Dracula is a cruel, bloodthirsty vampire with a lust for blood. Stoker doesn't beat you on the head with Dracula's evil, he lets it subtly fill you with fear as the story goes on.
1. Frankenstein by Mary Shelley
Eccentric scientist Viktor Frankenstein fulfills his dream of creating a living creature out of death. Frankenstein's monster is grotesque, sporadically violent, and entirely shocking. If you think this Victorian tale is "tame," you're wrong. It's anything but.
Which other classic (or modern!) horror stories are your favorites? Please share in the comments!